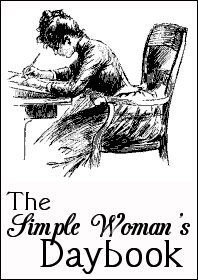 The Simple Woman's Daybook is back at it's original home,
The Simple Woman's blog.
REMEMBER
if you are linking up you will need to change your link from the
old
one to the
new
one. Thank you! (If you are new to the daybook you can go to this
link
to read over the guidelines.)
There will be now be one monthly link-up posted on the first Monday of each month. You are free to post a new daybook link here for each daybook you write at your blog, whether that is once a month or if you daybook daily...it does not matter. It is what works best for you. Just please keep the link back to The Simple Woman's Daybook in tact and in view in the body of your post so other's can find us. Thank you for continuing to do this very important step!
~*~*~*~*~*~*~*~*~*~*~*~*~*~*~*~*~*~*~*~*~*~*~*~*~
For Today...
November 23rd, 2015
Outside my window...
daybreak is just starting to peek...its cold and snowy
I am thinking...
that I need more sleep. It wasn't a great night of sleep.
I am thankful...
for my family and friends.
I am wearing...
black sweats and a sweatshirt... I need to get some socks on (my feet are freezing)
I am creating...
a mermaid tail lapgan
I am going...
no where....its too cold out and I need to get some things down around the house this week.
I am wondering...
what I will have for breakfast. I am thinking oatmeal, as I am freezing and it will warm me up
I am reading...
I have 3 books going right now (its funny as I go from no books to 3...) 1) The Sciatica Relief Handbook (got to figure out how to alleviate the pain), 2) Candace Cameron Bures book still. 3) The Fervent/span>

I am hoping...

That the change at work goes through quickly...as I really want the opportunity to work from home.



In my garden...

nothing, as its covered in snow



In my kitchen...

Menu for the week:




Monday ~ sketti/garlic bread




Tuesday ~ fish, corn rice




Wednesday ~ breakfast - eggs, sausage, fired potatoes, toast




Thursday ~ Turkey day.. turkey, mashed taters/gravy, sweet potatoes, stuffing, green bean casserole, pies




Friday ~ leftovers




Saturday ~ leftovers




Sunday ~ out



A favorite quote for today...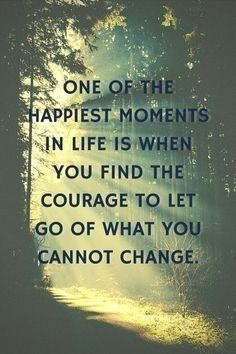 A few plans for the rest of the week:


Monday ~ laundry, housework, plastic on the windows and crocheting




Tuesday ~ no major plans, just hanging out at home




Wednesday ~ work




Thursday ~Turkey day! Going over to the inlaws




Friday ~ nothing....staying home




Saturday ~ grocery shopping, getting tires on the truck, then home to hang with the hubby




Sunday ~ church, putting up Christmas decor





To read more Daybooks, please stop by THE SIMPLE WOMAN blog.