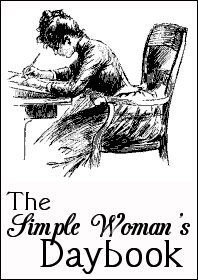 The Simple Woman's Daybook is back at it's original home,
The Simple Woman's blog.
REMEMBER
if you are linking up you will need to change your link from the
old
one to the
new
one. Thank you! (If you are new to the daybook you can go to this
link
to read over the guidelines.)
There will be now be one monthly link-up posted on the first Monday of each month. You are free to post a new daybook link here for each daybook you write at your blog, whether that is once a month or if you daybook daily...it does not matter. It is what works best for you. Just please keep the link back to The Simple Woman's Daybook in tact and in view in the body of your post so other's can find us. Thank you for continuing to do this very important step!
~*~*~*~*~*~*~*~*~*~*~*~*~*~*~*~*~*~*~*~*~*~*~*~*~
For Today...
Oct 26th, 2015
Outside my window...
Its just starting to get light out. Its a chilly 37 degrees out.... brrrr. The high is 61, so they say.
I am thinking...
about all the things that have to be done in the house... I so don't like Monday's and all of the busy-ness. I just want to sit and be lazy today!
I am thankful...
for fellowship with a great group of ladies from my church.
I am wearing...
black yoga pants and a blue/gray Detroit Tiger long sleeve tshirt, and some warm fuzzy socks
I am creating...
...I think I am finally done with things for my craft show... I have totally lost interest in making things for it. I am ready to start on other fun things! One being a mermaid tail afghan!
I am going...
to Hobby Lobby to get a skein of white yarn... I just don't like the feel of the whites I have on hand for this one particular hat I need to make.
I am wondering...
If I am once again saying yes to one to many things...
I am reading...
Candance Cameron Bure's book, and just got a new one The Fervent, it has been highly recommended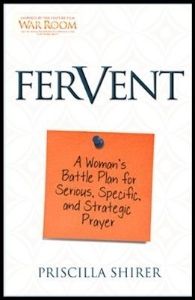 In my kitchen...
Menu for the week:
Monday ~ sketti and garlic bread
Tuesday ~ burgers and fries
Wednesday ~ leftovers
Thursday ~ breakfast.... eggs, toast, sausage
Friday ~ homemade pizza
Saturday ~ burritos
Sunday ~ not sure yet, maybe out after church
A favorite quote for today...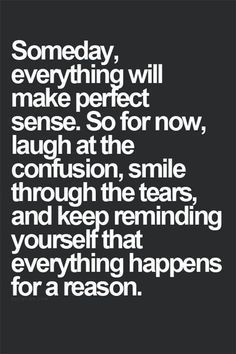 A few plans for the rest of the week:
Monday ~ laundry, housework, post office, Hobby Lobby
Tuesday ~ catch up on shows, crochet, then a movie date to see Chonda Pierce with a friend from church
Wednesday ~ work
Thursday ~ work
Friday ~ hanging out with the hubby and maybe watching a movie
Saturday ~ putting things back in the kitchen (hopefully the countertops will be done!) Then passing out candy with the hubs
Sunday ~ church, lunch and veggin at home
To read more Daybooks, please stop by THE SIMPLE WOMAN blog.