The Simple Woman's Daybook is back at it's original home, The Simple Woman's blog.
REMEMBER
if you are linking up you will need to change your link from the
old
one to the
new
one. Thank you!
(If you are new to the daybook you can go to this
link
to read over the guidelines.)
~*~*~*~*~*~*~*~*~*~*~


For Today...
August 17th, 2015
Outside my window...
The sun is shining, its hot and muggy.
I am thinking...
that I can't leave my hubby home by himself for a long weekend anymore. It made more work for me upon my return. I am grateful that he started the kitchen cabinets, but what a mess! Its been a busy, busy morning here with all of the cleaning. The cabinets: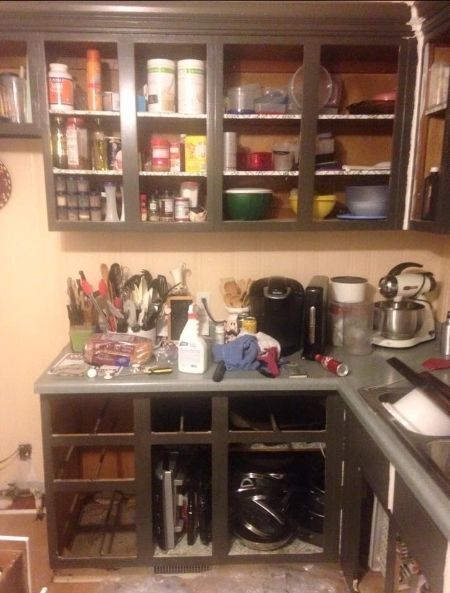 I am thankful...
for my time away this weekend (even if it made more work for me (see above).
I am wearing...
jean shorts and a blue tank top
I am creating...
dish cloths, dish towels, cup/mug cozies, rice heating bags, and doll clothes
I am going...
to the grocery store (done), no where else today, as I have lots of laundry and cleaning to do today
I am wondering...
how we are going to do the counter top in the kitchen...do we get a custom order size, or go with the standard size and modify the lower cupboards.
I am reading...
at the moment, nothing.
I am hoping...
that things go smoothly for my hubby at work today after being on vacation last week.
In my kitchen...
Menu for the week:
Monday ~ sketti and garlic bread
Tuesday ~ breakfast - eggs, sausage, hashbrowns and toast
Wednesday ~ mac-n-cheese and kielbasa
Thursday ~ pizza
Friday ~ deluxe nachos
Saturday ~ out maybe
A favorite quote for today...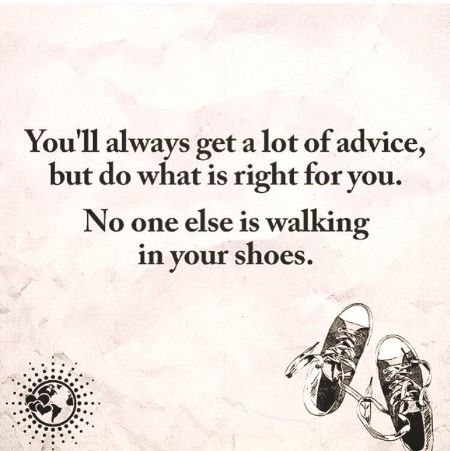 A peek into one of my days...
or rather my long weekend. (more details info about the pictures can be found
here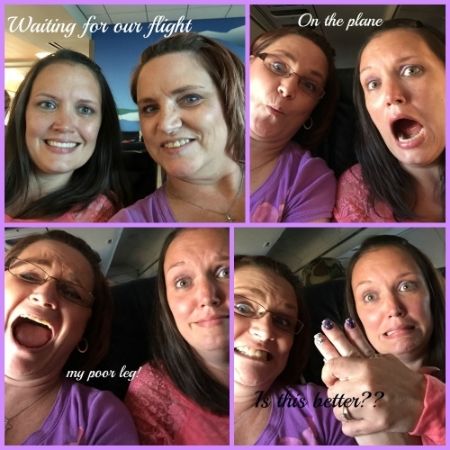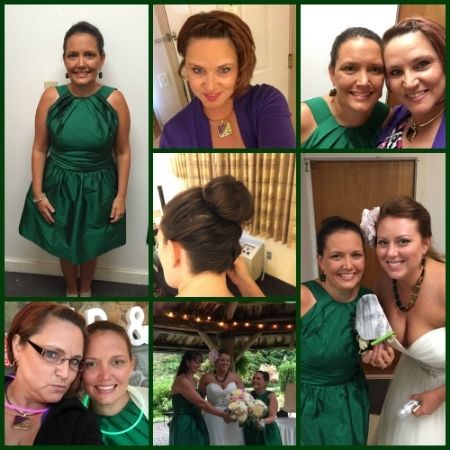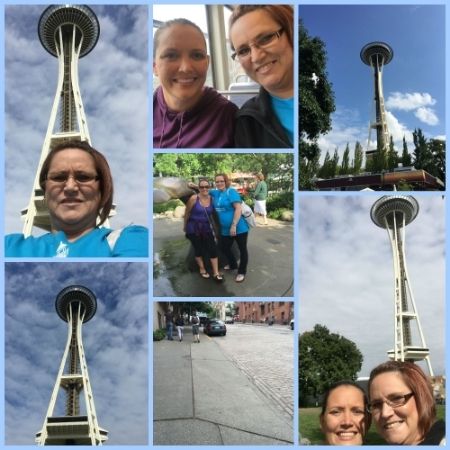 One of my favorite things...
a yarn shop, that happens to be owned by one of my favorite authors!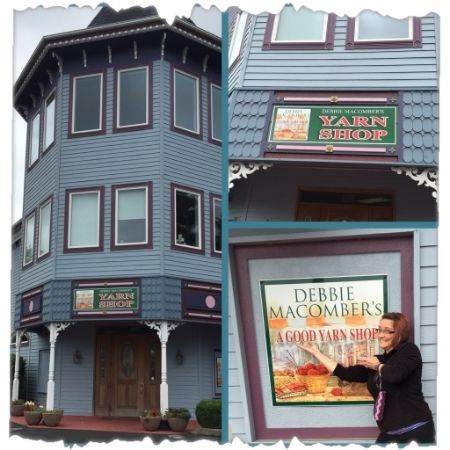 A few plans for the rest of the week:
Monday ~ groceries (for this week, small), laundry, cleaning, organizing and doing some videos
Tuesday ~ videos (if I didn't get to them on Monday)
Wednesday ~ work
Thursday ~ work
Friday ~ groceries, light housework
Saturday ~ spending time with the hubby
Sunday ~ church and then not sure what else
From the board room...
From my
Yummy Desserts, Cookies and Treats board.

>
photo credit
Post Script
I am trying out Stitch fix as I was given a free credit for the $20 start up. My first box arrived today, and I am anxiously waiting to open up the box to see wht the stylist sent me to try on!!
To read more Daybooks, please stop by THE SIMPLE WOMAN blog.