How I spent my morning, making strawberry jam! I went to Krupp Farms on Monday to pick up a flat of strawberries. These are oh so tasty! So much nicer than the ones you get in the local grocery store!!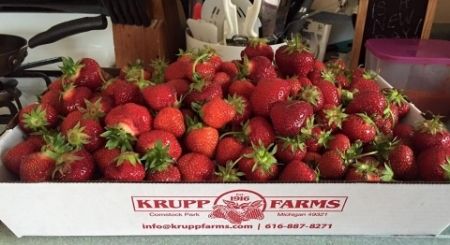 The jars and the masher - I had to get a new one, as the one I have just doesn't do a good job at mashing the berries.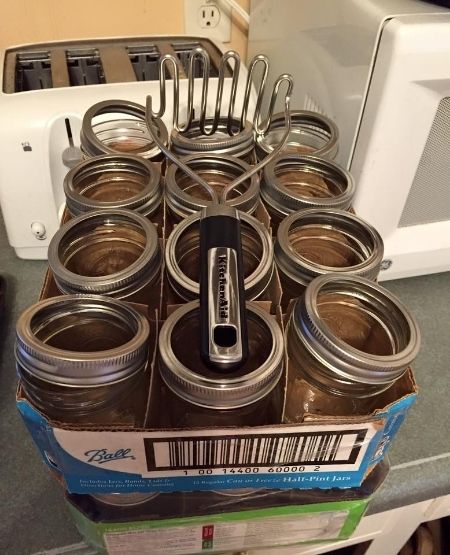 All rinsed and destemmed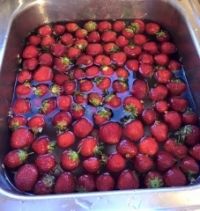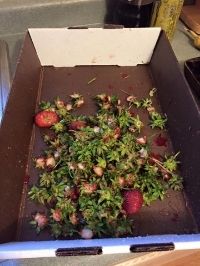 Two containers ready to be made into jam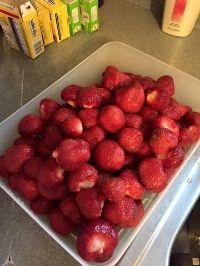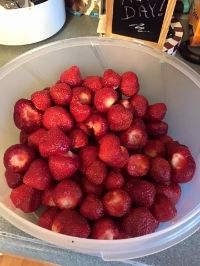 First batch mashed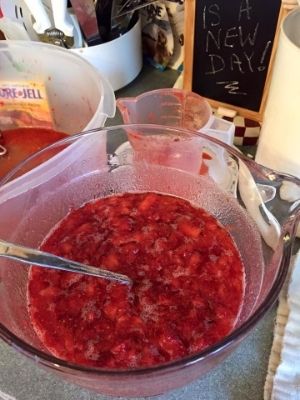 Stirring in the sugar (so.much.sugar.)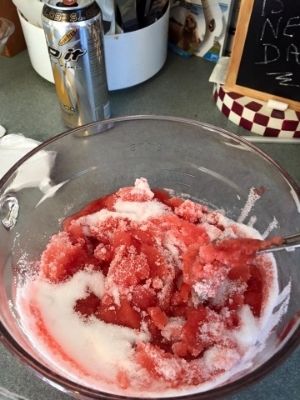 Boiling the pectin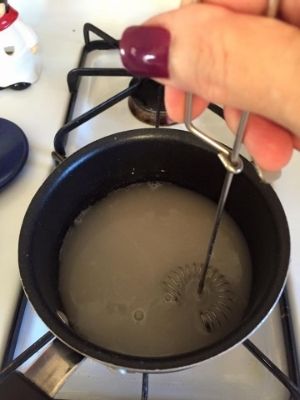 Mixing the pectin with the strawberries and sugar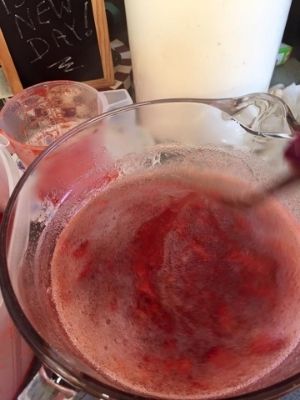 Into the jars it goes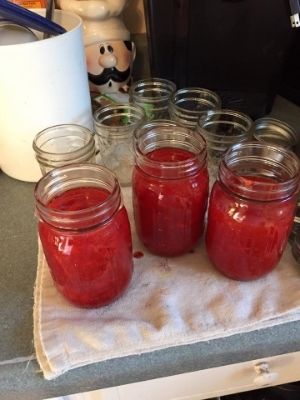 And 36 jars made! They need to set out at room temperature or 24 hours, or until set. Then some in the fridge, the rest in the freezer! With the boys not here anymore, this should last us for the year!