The Simple Woman's Daybook is back at it's original home, The Simple Woman's blog.
REMEMBER
if you are linking up you will need to change your link from the
old
one to the
new
one. Thank you!
(If you are new to the daybook you can go to this
link
to read over the guidelines.)
~*~*~*~*~*~*~*~*~*~*~


For Today...
June 8th, 2015
Outside my window...
The sun is shining and birds are chirping.
I am thinking...
that I have been quite productive so far this morning! The hubby left at 6:30 and I have been cleaning ever since, just now taking a break to eat and finish up this post. I have the last of 3 loads of laundry in the washer, hung up some pictures in my bedroom (only took 18 years!), moved dressers and cleaned under them (oh gross!)
I am thankful...
for my church family and the time we got to spend together this past Saturday at the Whitecaps baseball game.
I am wearing...
some capri yoga pants and a blue tank top
I am creating...
I am making some rice heating pads, a few are ready for some customers, the others I am stock piling for a craft show this fall. I am also making a pair of sandals for a customer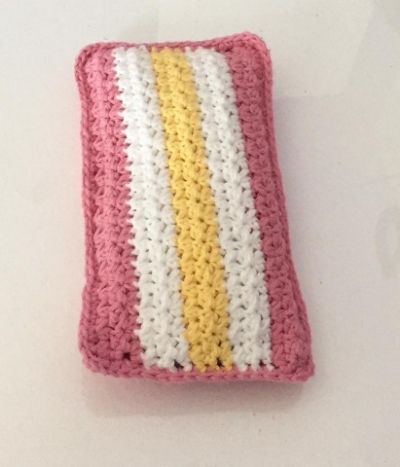 I am going...
to JoAnn's in a bit to get another skein of white cotton yarn, and some sort of hard plastic that I can put in between some soles of the sandals I am creating to make them a little more sturdy.
I am wondering...
about a few things, and hoping they will work out in our favor.
I am reading...
nothing at the moment.
I am hoping...
about the same things I am wondering about!
I am learning...
that less is more...the more I purge things, the better I feel!
In my kitchen...
Menu for the week:
Monday ~ spaghetti, garlic bread and a salad
Tuesday ~ burgers, potato and macaroni salads and fruit
Wednesday ~ leftovers
Thursday ~ pizza
Friday ~ subs, tater and macaroni salad and fruit
Saturday ~ not sure what I will make for John, as I will be at a friends for a BBQ
A favorite quote for today...
One of my favorite things...
long Sunday afternoon naps, especially on a yucky/rainy day
A few plans for the rest of the week:
Monday ~ laundry and housework, crocheting
Tuesday ~ taking the dog to the groomers, working on crochet projects
Wednesday ~ work
Thursday ~ work
Friday ~ grocery shopping, light housework, hanging out at home with the hubby
Saturday ~ maybe some yard work, then over to a friends house for a BBQ
Sunday ~ church, out for lunch and vegging for the day
From the board room...
From my
How To's
board. I want to make this for the back yard, with the help of my hubby!
photo credit
To read more Daybooks, please stop by THE SIMPLE WOMAN blog.