The Simple Woman's Daybook is back at it's original home, The Simple Woman's blog.
REMEMBER
if you are linking up you will need to change your link from the
old
one to the
new
one. Thank you!
(If you are new to the daybook you can go to this
link
to read over the guidelines.)
~*~*~*~*~*~*~*~*~*~*~


For Today...
June 15th, 2015
Outside my window...
This my view
as I write up this post. It was really foggy this morning, but it looks like it going to be a nice day.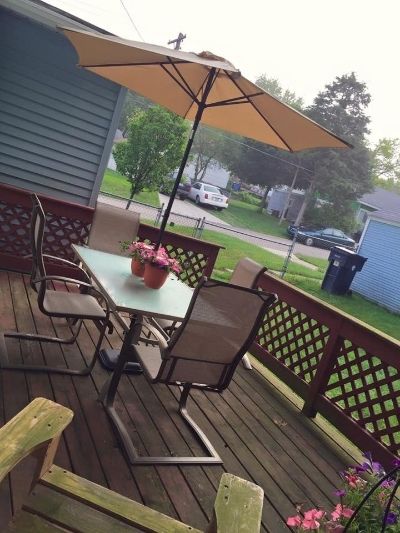 I am thinking...
about the Bible study I am starting today.
I am thankful...
For rainbows after a storm.
I am wearing...
yoga pants and a tank top
I am creating...
I am still working on the rice heating bags (getting a nice little stock pile for a craft show I will be in, in November), and I made another candle flower pot for my oldest son. He like the ones I have on my patio table and wanted one for his.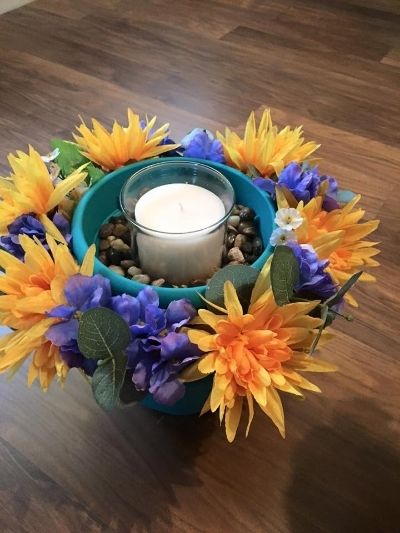 I am going...
to shower soon, as I have an interview a little later this morning. I love my job I have now, but things are really slow, and it makes that 10 hour days go by way to slow. I need something that is a little more busy/and challenging.
I am wondering...
how my kitchen will look if we do paint our cabinets black?? When my hubby first mentioned it, I didn't like the idea, but I found this picture online and I am really liking this. Just need to figure out what color I want to pain the walls.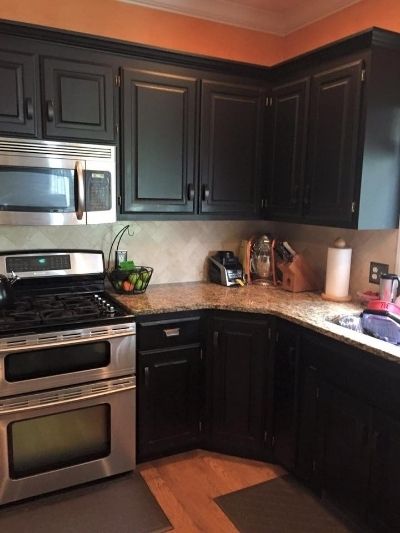 I am reading...
Psalm 119
- for the next 8 weeks, I am doing a Bible study.
I am hoping...
that the counter top we need to get won't be as costly as we think it may be!
In my kitchen...
Menu for the week:
Monday ~ spaghetti and garlic bread
Tuesday ~ BBQ ribs, scalloped potatoes, corn and rolls
Wednesday ~ leftovers
Thursday ~ pizza
Friday ~ kielbasa and mac n cheese
Saturday ~ hot dogs, fries and fruit
A favorite quote for today...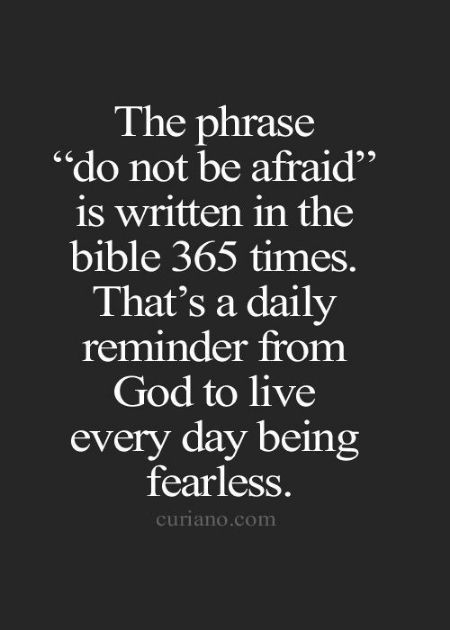 A peek into one of my days...
This was yesterday: on our way over to my inlaws to visit for a bit, and to bring flowers to my MIL for her birthday. And to have this amazing dessert: s'more cheesecake. It was oh so yummy!!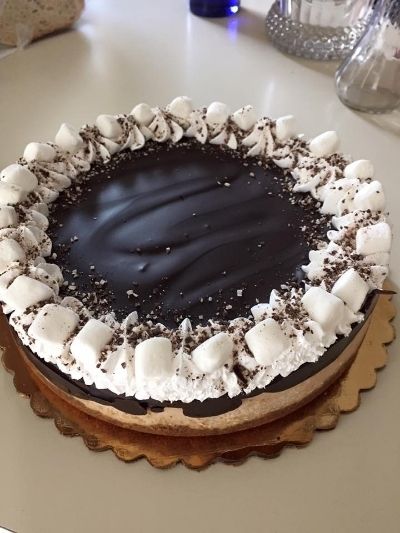 A few plans for the rest of the week:
Monday ~ laundry, sweep/mop, vacuum, dust, dishes, make the sauce, bake some banan muffins, interview, crochet
Tuesday ~ mow the lawn, crochet
Wednesday ~ work
Thursday ~ work
Friday ~ grocery shopping, light housework, hanging out with the hubby
Saturday ~ painting in the kitchen
Sunday ~ Father's Day ~ church, potluck (at church), then over to the inlaws I think
From the board room...
From my
Yummy Desserts/Cookies/Treats
board. I think I am going to make these to bring over to my inlaws this weekend for Father's Day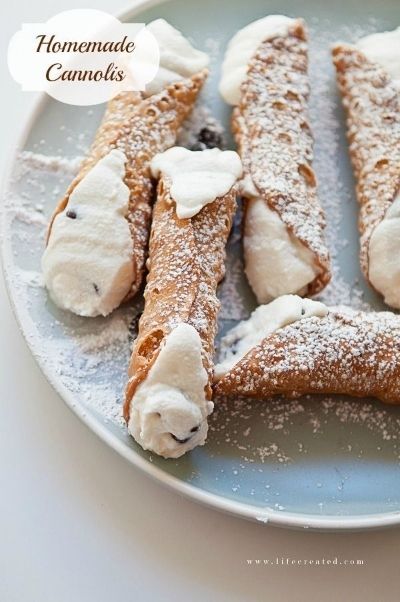 photo credit
Post Script
I am leaving you with this site, that will be the main focus for me over the next 8 weeks.
Love God Greatly
To read more Daybooks, please stop by THE SIMPLE WOMAN blog.