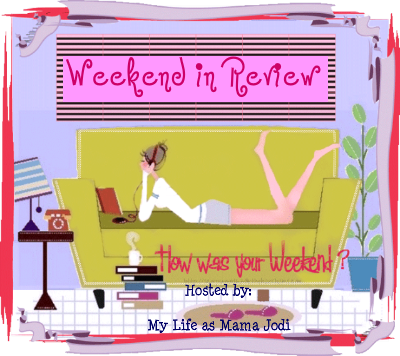 Weekend rewind. If you want to play along, grab the above button and tell me all about your weekend!
Friday
~ No work for me today!! Yay! I am hoping that I have only one more week of training left, so I can get to my 2 days a week schedule! I played catch up on things I have neglected this past week and a half. Groceries in the morning, did some baking, just wish I could figure out why none of my bread will rise.....I may have to go find a bread maker at the thrift store! Then it was off to the craft store to get supplies so I can make a new spring-ish wreath for my front door.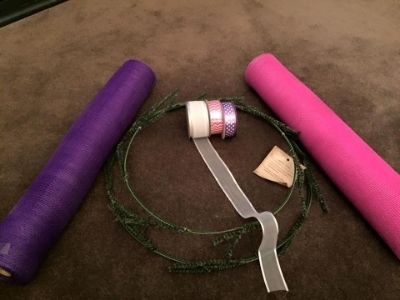 Then back home to play with the pup for a bit, make dinner, spend a few minutes with the hubby before I headed out for Robyn's for girls night and to work on my wreath.
Before I left, I was surprised by my hubby with these pretty tulips for our anniversary! The card was really cute too. It had two Boston Terriers on the front, one holding the others foot in his mouth, on the inside it said, "I love you, and I'm not letting go! Happy Anniversary!" Such a sweet guy I have!!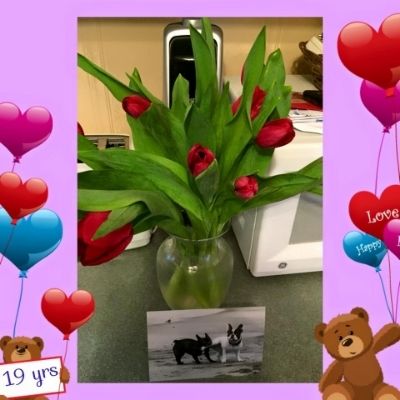 My friend Kim helped me (I should say, did most of the work) with my wreath! I love how it turned out! Right now the S is just sitting in the middle, just waiting for my hubby to help me with some fishing line to hold it in place!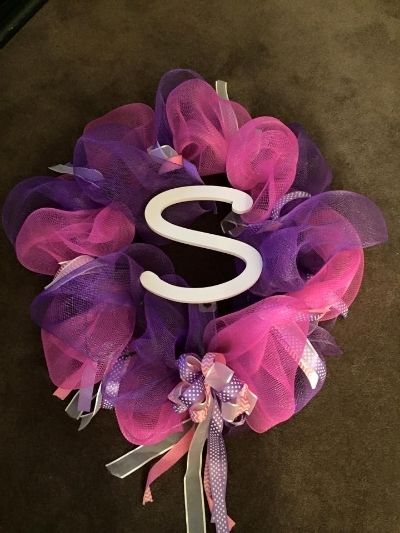 Saturday
~ Slept in a little, then it was time to head out on a road trip with my hubby for our anniversary. No real place in mind of where we wanted to go.
Out of the blue, John says, "Isn't there and IKEA in Michigan?" So that's where we ended up!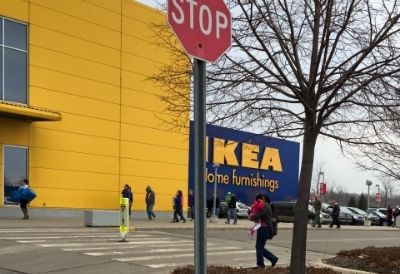 I love this store, just wish its not so crowded!! It was fun to browse, we did get some pretty purple sheets for our bed (yeah I know, travel across the state to get sheets.. LOL), and a new floor lamp for the living room. We hit a couple of antique shops on the way back home, and then stopped at Logan's for dinner in Lansing.
Sunday
~ Church in the morning, then home to tackle the laundry, made dinner: baked pork chops, mashed potatoes, corn and homemade bread (not from scratch though...from a box). Vegged the remainder of the day, until it was time for Walkers!! Favorite time of night on Sunday's!
Let me know if you play along.
Mister Linky's Magical Widgets -- Easy-Linky widget will appear right here!
This preview will disappear when the widget is displayed on your site.
If this widget does not appear,
click here
to display it.