The Simple Woman's Daybook is back at it's original home, The Simple Woman's blog.
REMEMBER
if you are linking up you will need to change your link from the
old
one to the
new
one. Thank you!
(If you are new to the daybook you can go to this
link
to read over the guidelines.)
~*~*~*~*~*~*~*~*~*~*~


FOR TODAY ~ December 15, 2014
Outside my window...
Its gloomy and drizzly out. The temps for today are nearing 50, which is rare for this time of year, but I will take it over snow any day!!!
I am thinking...
about all the wrapping I have to do.
I am thankful...
for quiet mornings and hot cocoa
In the kitchen...
I will be making peanut blossoms later today
I am wearing...
jeans, a purple tank top and a hoodie
I am creating...
a few hats, then back to whipping out some ornaments to go with the gift cards for relatives.
I am going...
to the car dealer to get the recall fixed on my hubby's car, then the store to get a mailer, then the post office then the yarn store to pick up a skein and a zipper to finish off a hat
I am wondering...
about lots of things
I am reading...
still nothing
I am hoping...
that my hubby gets a decent bonus this year, so we can get carpent for the living room!
I am looking forward to...
the time off my hubby is taking after Christmas
I am learning...
that my pup is a spaz when it comes to stuffed toys
Around the house...
its beginning to look like Christmas
I am pondering...
whether or not I should go back to school; the job situation isn't panning out right now, so maybe a career change (late in life) my be my next step.
A favorite quote for today...
Anyone can make you smile. many people can make you cry, but it takes someone really special to make you smile with tears in your eyes.
One of my favorite things...
cuddling with my hubby with only the lights on the Christmas tree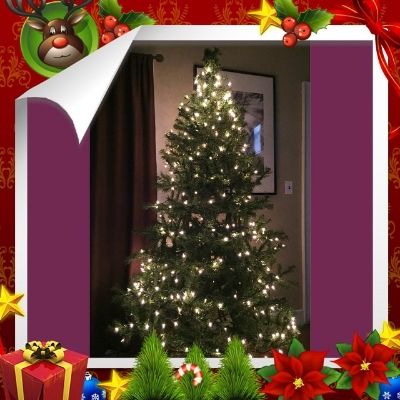 A few plans for the rest of the week:
working on the last few hat orders of the year, shopping and dinner with a few friends, and baking
A peek into my day...
In between folding laundry, I will be dealing with this crazy pup and her new obsession, a stuffed opossum