The plans for the weekend are ripping out the carpet, no thanks to the dog (sigh), and getting the floors prepped to either try and save the hardwood that we have, or get them ready for new hardwood. We are still "kind of" considering putting in carpet again, just not sure if we trust the dog! Then there is the repairing the walls to get them ready to be painted. I am going to love all the changes we are making in the house, which will make it even more harder to move!
So
here
, take a look at the progress so far!
Ripping up the carpet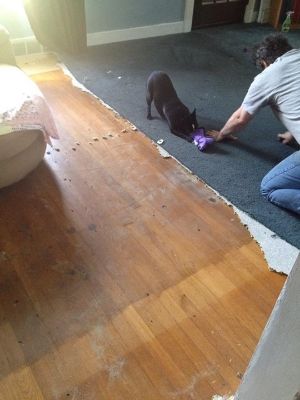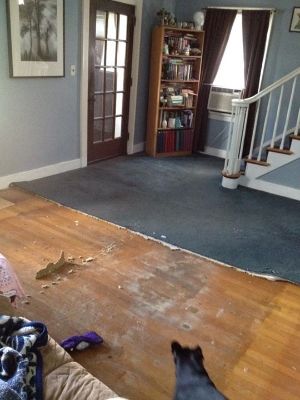 Everything is shoved into the dining room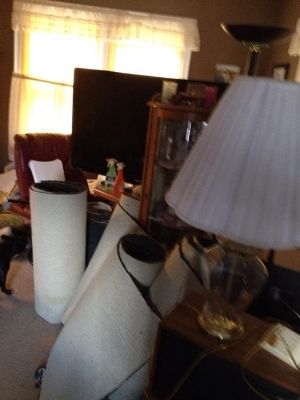 repairing the walls.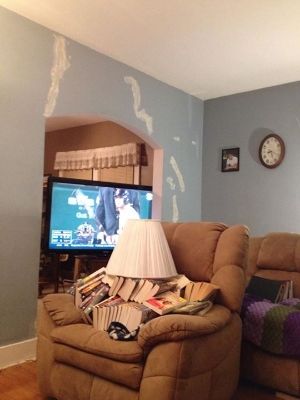 I need to keep socks or slippers on my feet at all times now, as these floors are really cold, especially with how cold it has been here in Michigan! Stay tuned for finished project.