I am not sure where the last month and a half has gone! I started a new part time job once again, thankfully this one is only a few hours during the day and no weekends! I have been busy making Snuggle lovey's, baby blankets, and a cute lil' bear! I need to make more hats, booties, diaper covers sets so I have lots for some of the craft shows I want to participate in.
I love how cute these look, and how fast they are to whip out!
Owl snuggle lovey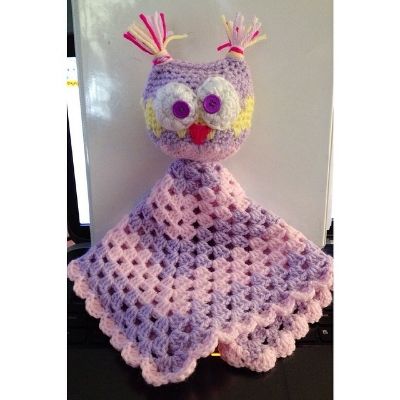 Elephant snuggle lovey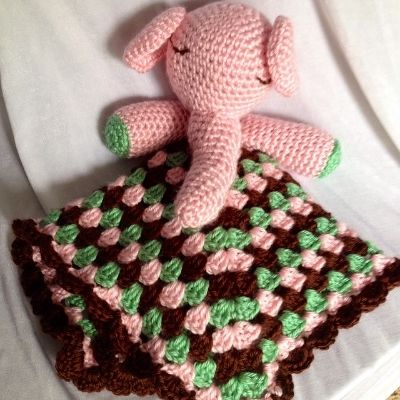 Hello Kitty snuggle lovey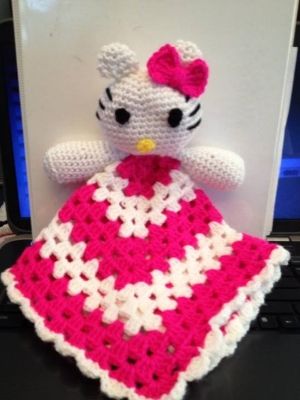 Mr. Bear snuggle lovey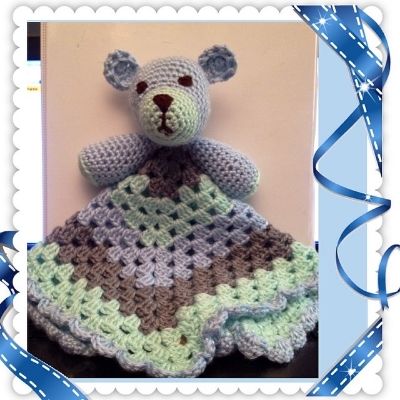 I just finished this lil' bear tonight, isn't he cute?? I need to make some in other colors as well. (pattern can be found on this
site
.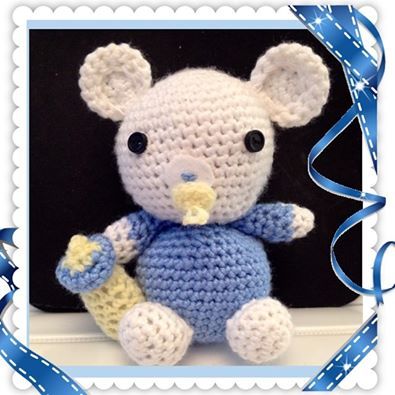 Little girl dress, diaper cover, hat and booties was made for my cousin's granddaughter to be. Along with an afghan (in the next photo)