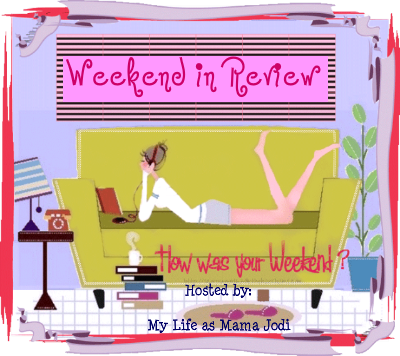 Weekend rewind. If you want to play along, grab the above button and tell me all about your weekend!
Friday
~ Errand day, groceries, post office, baby shopping, dropped off an order and then off to the hospital to see Mr. Mason. Baby snuggles are oh so much fun. He is the sweetest baby; Shana and Brian are truly blessed!
Saturday
~ Snowed in once again, so LOVE Michigan weather... NOT! Worked on Christopher's afghan, hung out with John, watched a few movies ONDEMAND.
Sunday
~ Got a text from Jeanine saying the girls were playing volleyball at a nearby school, so a quick shower and off I went to meet up with her. So good to catch up with her! Vegged for a few, talked with Trent the watched the SuperBowl - not that exciting of a game, and the commercials weren't all that great this year either, only liked 3 of them. The half time show was eh, Bruno Mars was good, Red Hot Chili Peppers not so much.... yes there are others out there that like them, me not so much, too much noise... am I old, probably, but I prefer to actually hear the words that are being sung.
Let me know if you play along.
Mister Linky's Magical Widgets -- Auto-Linky widget will appear right here!
This preview will disappear when the widget is displayed on your site.
For best results, use HTML mode to edit this section of the post.