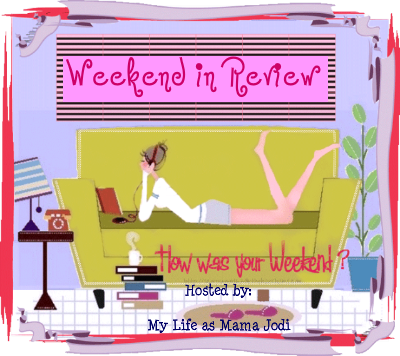 Weekend rewind. If you want to play along, grab the above button and tell me all about your weekend!
Friday
~ Due to the ice storm we got overnight, I skipped out on getting groceries, then worked on some projects, then it was time to head off to the airport to pick up Trent!! Thankfully the main roads were fine, so it was smooth sailing. The first stop after picking him up was to go to Taco Bell, he inhaled his food! Once home we just hung out. I thought for sure he would crash as he had been up since 3:30 the morning before.
Saturday
~ Went and got groceries, picked up a couple of garage sale items, then home to yet again, work on projects. Trent wanted to go hang out with friends, so off he went, and ended up spending the night at Billy's.
Sunday
~ Just a lazy Sunday, beef stew in the crock pot, and lots of knitting was on the agenda.
Let me know if you play along.
Mister Linky's Magical Widgets -- Auto-Linky widget will appear right here!
This preview will disappear when the widget is displayed on your site.
For best results, use HTML mode to edit this section of the post.