I went out and got the stuff I needed to redo my front door wreath. I love how it turned out!
The before (didn't realize it was so blurry, until after I uploaded the pics...oops)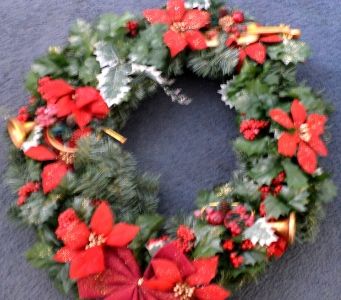 And the after - love my purple wreath!!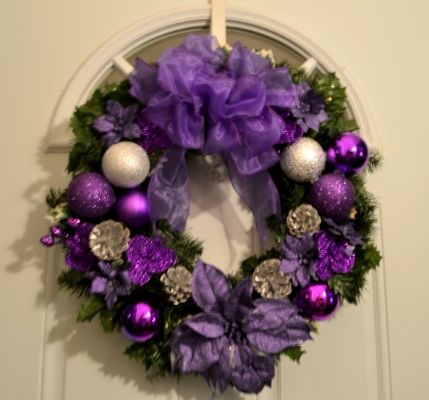 Now I need to get back to working on Christmas projects!