I have been meaning to do this every year, and yet every year, I totally forget about it. Then today while browsing Pinterest I came across a pin for this. So 2014 will be the year I actually start this! I will be making a trip to Goodwill or the Salvation Army to find a big jar.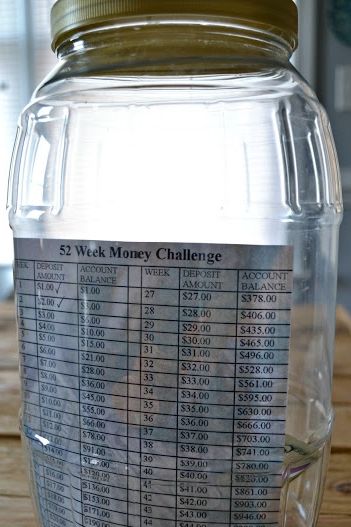 So how does it work exactly??? Well for 52 weeks you save the same amount of money for which week you are on. For instance week one you save $1, week two you save $2, and so on. By the end of your 52 weeks you will have saved $1,378.00. It may not seem like a whole lot, but its like free money that you can do whatever with at the end of the year! There will be a little more in there, as I plan on adding any and all loose change as well.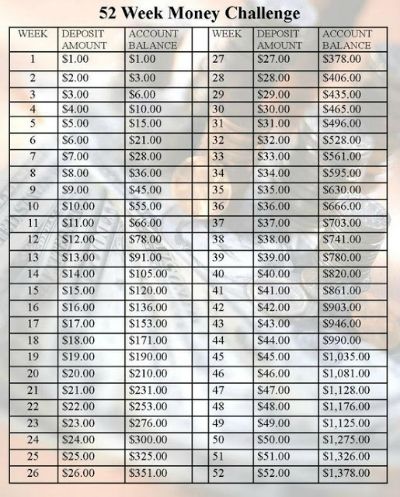 All you need to start is a jar and one dollar....Are you game for the 52 Week Money Challenge? What will you use your money for? I plan on using this for our anniversary vacation ~ we will be celebrating 20 years married in 2015, and I want to go on a tropical vacation!
So who's ready to start saving!?!?