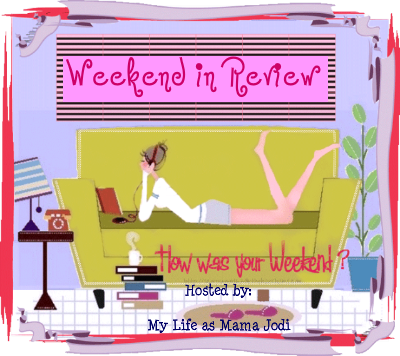 Weekend rewind. If you want to play along, grab the above button and tell me all about your weekend!
Friday
~ Grocery shopping in the morning, did some cleaning (mainly the pantry), worked on some crochet projects, made dinner then headed over to Robyn's for the night. We made are usual trek to Chicken n Eggroll for some chinese yumminess, and then hung out watching movies on LMN.
Saturday
~ I don't think I left the house once. It was pretty much a veg out kind of day for me. Worked on projects and snuggled with the pup. Kind of a boring Saturday, but that is ok every now and then!!
Sunday
~ Had to go to plan B for dinner as the pork chops that I had intended for the day had way too much freezer burn on them. (I really need to see if my father inlaw with let us have his food saver, or at least borrow it for awhile) Decided on a taco ring for dinner, yum! I hadn't made this in a long time, and plan on having it on the menu more often in place of regular tacos. Worked on more crochet projects until it was time for Walking Dead!
Let me know if you play along
Mister Linky's Magical Widgets -- Auto-Linky widget will appear right here!
This preview will disappear when the widget is displayed on your site.
For best results, use HTML mode to edit this section of the post.