This is my favorite week of the year. Not only is it a short work week for my hubby, but it has my favorite holiday in it! Thanksgiving! I love the baking, cooking and smells of this holiday! I have my list of foods for Thursday, and all of the ingredients are bought (outside of the pan, the one I was going to use isn't big enough).
I have to figure out all of the timing of the baking and cooking. I will be making the pies on Wednesday I think, but the rest will have to be timed just right. If only I had this oven!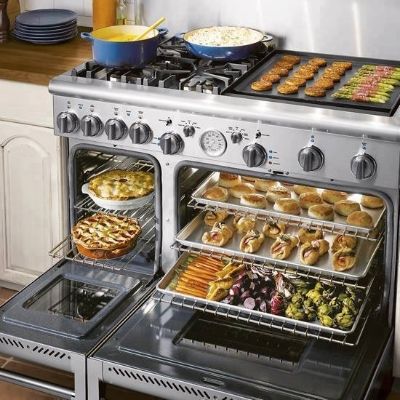 This has been added to my "dream home list of wants/needs"!! One day, and hopefully soon it will happen!!
On the menu:
Turkey, stuffing, green bean casserole, sweet potatoes, mashed potatoes/gravy, rolls, pumpkin and apple pie.