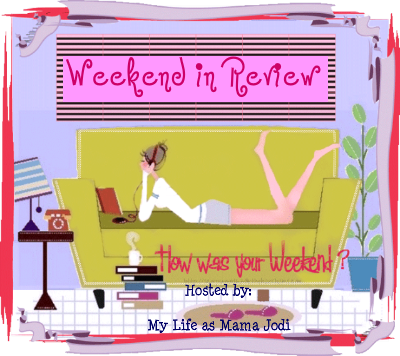 Weekend rewind. If you want to play along, grab the above button and tell me all about your weekend!
Friday
~ Grocery shopping - played with the dog until Robyn showed up, then it was off to get her hair chopped! Stopped at JoAnn's to pick up a skein of yarn to finish Lici's sweater. Back home, to watch more of Breaking Bad until time to make dinner, then off to Robyn's for Friday night girls night. We missed having Cary there, but still had a fun time, made the egg roll run.
Lici's Sweater
Girl's night fun
Saturday
~ Lazy day for me! I worked on some crochet/knitting projects, made a run to Lowe's to get a ceiling fan for Christopher's room. Then vegged for the day/night, had a movie date night at home; World War Z and The Heat.
Sunday
~ Worked around the house, watched BB and worked on projects. Oh, and had to make a run to the pet store, as we found a flea. Oh the joy of being a dog owner! This new adventure is starting to cost me an arm and a leg!! I may have to either A) get a part job or B) up the output of craft projects and start selling them!
What did you do this weekend? Let me know if you play along!
Mister Linky's Magical Widgets -- Auto-Linky widget will appear right here!
This preview will disappear when the widget is displayed on your site.
For best results, use HTML mode to edit this section of the post.