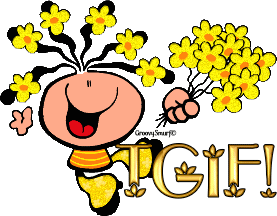 Its been a long, but short week; if that makes any sense!!?!? Monday was a very lazy, non laborish kind of day. John made the comment about us "being a lively bunch", which my response was, "I'm not laboring on Labor Day, therefore, I am veggin today!" And veg I did! I didn't even shower, just threw on some comfy lounge clothes and camped out on my chaise for the day.
Tuesday, was supposed to be the first day of school for Trent, but at 6:25 am the phone rang. The school was calling to inform us that there was no school for the high school and one elementary school, due to no power. What!?!? NO school on the first day, sheesh! So back to bed for him. I still went out for my planned "back to school breakfast date" with some other moms.
Wednesday, re-do of the 1st day of school for Trent; his junior year. Wow, time has flown on by, one more year then it's onto the real world... aka, get a job! LOL Later that night I went over to a friends house, to catch up and let her browse through my 31 catalog.
Thursday, ugh... I woke up with a headache, that gradually got worse throughout the day. Anything and everything irritated me. So glad that John and Trent went away for a few hours, as I just wanted silence in the house.
Friday ~ TGIF! I still have said headache, and thought that a dose of caffiene would help, but nope, I think its working on its way to being a migraine, ugh! Tonight was going to be date night, as we were going to head downtown for the fireworks, for Celebration on the Grand, but if I still have this headache, there will be no way I can do this. I can only imagine what the "booms" would do for my head!
I need to get motivated, but all I want to do is lie on the couch.