I am still working on day 16, hopefully I can figure it out. So onto day 17.
Where would we all be without all of this "stuff"... I have mastered the skill of multitasking... I can often be found on my laptop, while talking on the phone, playing on my iPod and have the TV going on in the background.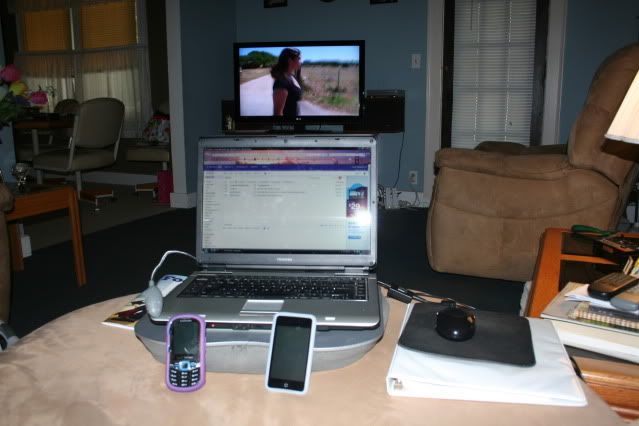 Want to join in? Head on over to
Fun Family Blog
for the original post, and then
here for Day 17
to join in.
Visit the other participants: 1~
Mel W.
, 2~
Nicole
, 3~
Beth
, 4~
Lisa
, 5~
Allison
, 6~
Angela
, 7~
Jessica
, 8~
Mr. Fun
, 9~
Marisa
, 10~
Tree
, 11~
AmyK
, 12~
ShannonJoy
, 13~
Kimberly
, 14~
Michelle
, 15~
Jen
, 16~
Yvette
, 17~
Shannon