I finished them! I think they turned out great and don't really care what some people have had to say about them! I had the same thoughts as one of my FB friends, that they would be great camping socks!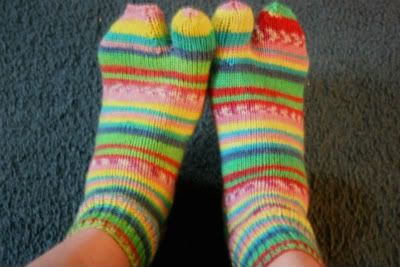 Now back on the needles are another pair of
slippers
for my cousin. Got to get busy on them, as she will be her in a few weeks from Alaska.