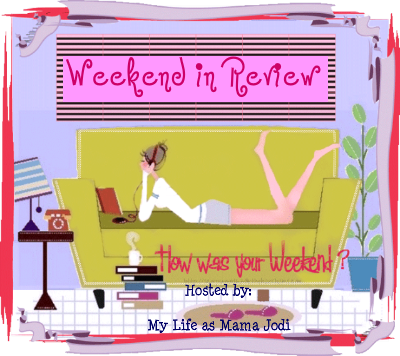 Weekend rewind. If you want to play along, grab the above button and tell me all about your weekend!
Friday
~ Busy day, groceries in the am, did my normal running around errands, picked Trent up from school, made dinner, then off to church for craft night. It was a fun night, I got alot accomplished.
Saturday
~ I went and got some stuff to clean the grill and drop off the old TV to Goodwill, when John and Trent went shopping. The guys were gone for a long time, made me wonder what they were up to. I guess they had a little trouble from the get go at the ATM, and had to hang out at the bank for while, while they got his debit card unstuck. Then they stopped at the cemetery to put some flowers on grandma's grave. We grilled steak on the freshly cleaned grill and had baked taters, salad and a fruit salad for dinner.
I received this single red rose from the guys, with a promise of something else to come... (so hate surprises...)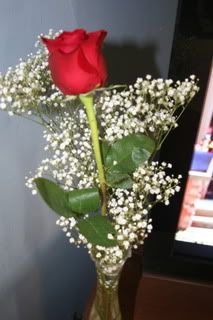 Sunday
~ Mother's Day ~ church in the am, then home to a yummy smelling dinner.. pot roast! We then went over to the inlaws and hung out over there for a while.
What did you do this weekend? Let me know if you play along!