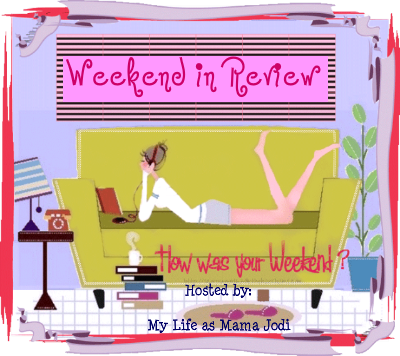 Weekend rewind. If you want to play along, grab the above button and tell me all about your weekend!
Friday
~ Groceries in the am, then off to redeem my gift certificate for a massage ~ my Mother's Day present from the guys. What a relaxing day! I stopped at a scrapbook store to browse and then a quick stop at the library to kill time before I had to get Trent from school. I snuck in a quick nap before I went and picked up pizza then headed off to church for our craft night.
Saturday
~ "Girl Talk" at Briana's. She has opened her home once a month for us ladies at church, to come over for breakfast and to get to know one another better. She made lots of yummy goodies: 3 different quiches, biscuits/gravy, scones, lemon/blueberry bread, apple bread, cookies and a huge tray of fruit. It was a great morning of fellowship.
The beautifully set table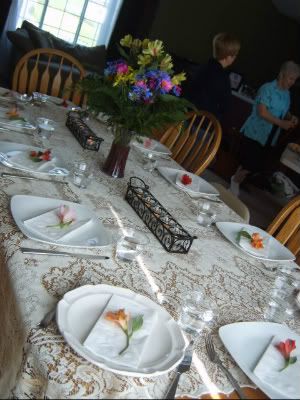 The gorgeous flower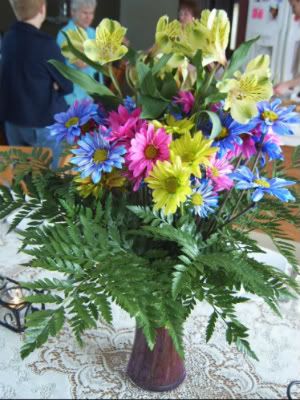 Individual place setting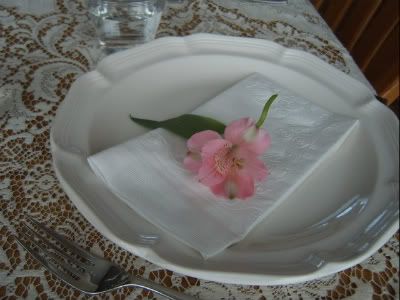 The food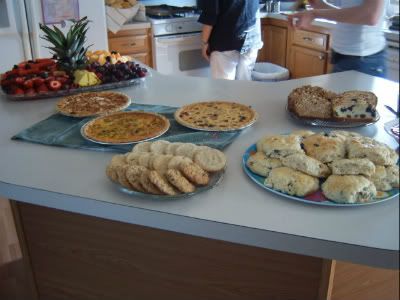 The fruit tray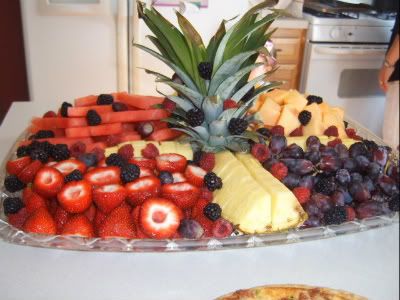 All of us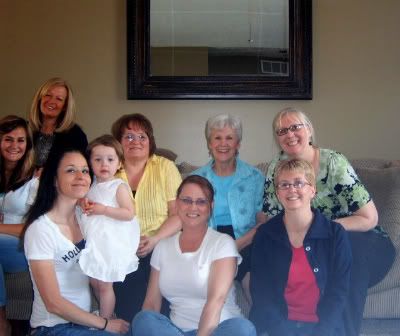 Later in the day, John and Trent went to the drag races, so I went flower shopping and swim suit shopping with Robyn.
Sunday
~ church in the am, lunch, then I went up to the hospital to visit with Donna and Willow. Willow slept the whole time I was there, but woke up right as I was ready to go home. She was all smiles and talking.
What did you do this weekend? Let me know if you play along!